<–The State of the Gamer: 6/3/21           The State of the Gamer: 7/1/21–>
A weekly post updated every other Thursday detailing my current gaming projects.  I have an account at Grouvee, which is a site you can use to keep track of your backlog, so please feel free to friend me there!
---
What I Purchased
Pic-a-Pix Pieces – $7.99 @ Nintendo eShop
Final Fantasy VII Remake Intergrade – $74.19 @ Square Enix Store
---
What I DNF
Title: The Innsmouth Case
System: Nintendo Switch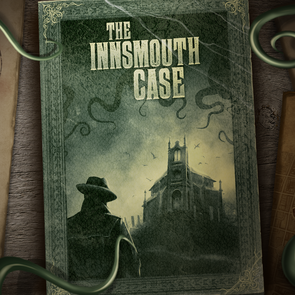 Date Started: May 21, 2021
Date DNF: 6/17/21
I was just going to put this on hold after I saw it had a high rating on Grouvee (5/5 stars), even though I felt the same way about it as I did The Lion's Song.  While I'm obviously into the Lovecraft thing, it's not engaging enough.  According to the description, your choices do matter for the ending (or maybe I'm still thinking of The Lion's Song idk), but it's just not enough.  The definitive DNF came about when I loaded it up, and it started me at the beginning because apparently the save symbol I saw did nothing, and I didn't feel like going through the first chapter again.  Maybe I'll find and watch a Let's Play if I feel so inclined, but I'm done with it myself.