<–The State of the Reader: 3/8/17          The State of the Reader: 3/22/17–>
A weekly post updated every Wednesday detailing my current reading projects and where I am with them in addition to what new titles I've added to my to-read list.  Title links go to Goodreads to make it easier for interested parties to add any books that might strike their fancy.  I attempt to use the covers for the edition I'm reading, and I'll mention if this is not the case.  If you have a Goodreads account feel free to friend me!  I'd love to see what you're reading and/or planning to read.
---
Books Finished This Week: 1
Title: Men of Greywater Station
Author: George R. R. Martin
Date Added: March 14, 2017
Date Started: March 14, 2017
Date Finished: March 14, 2017
Genre: Science Fiction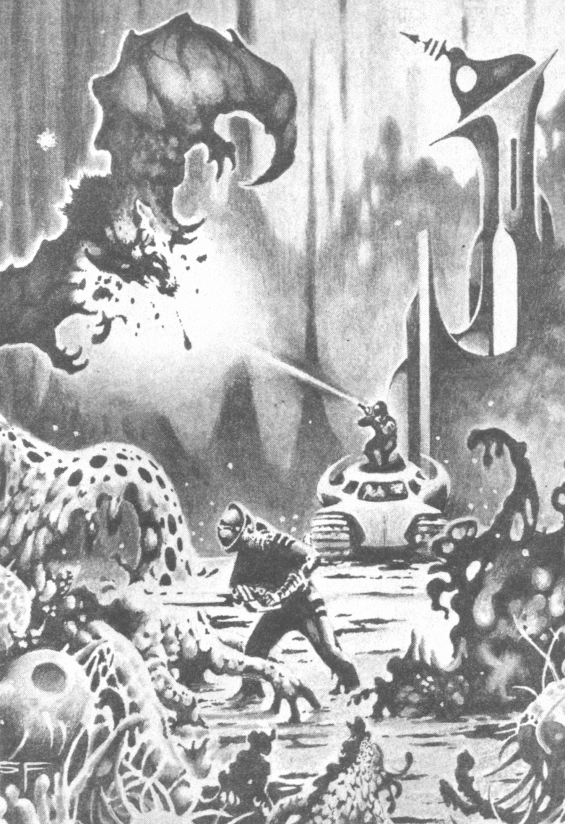 Media: Online
Publication Date: June 1976
Publisher: Pocket Books
Pages: 29
I decided to read this yesterday after listening to Preston Jacobs's review of another GRRM short story (which is why it was never on my TBR or Currently Reading lists), the name of which I can't recall now.  Preston's review of Greywater is right here though for the interested, and the link to the story itself is above (just click "Online").  It was a quick read at only 29 pages.  There are also links to listen to the audio or read the short on Preston's review, which is how I was able to do so.
I'm not going to write a review of it since I linked to Preston's more than serviceable one, but I will say that I correctly guessed what was really going on.  I'm becoming used to the paradigms Martin uses.  Like most authors he falls into a pattern and recycles his own motifs.  I have absolutely no problem with this as a writer who does the same.  I truly believe that GRRM has already "given away" the ending of Song in his prior tales.  It's just the matter of divining how to put the pieces together.  Martin is an extremely subtle writer, and he requires a bit of intelligence and introspection from his readers.  He's not just going to give you the answer or lay the meaning bare.  Rather, he's going to make you dig for it and question it even after you're certain you know the truth (it reminds me of a certain game I love).
Speaking of which (symbolically), I'm almost certain that one of Dany's dragons is going to be injured in a way to lose a wing, and I'm saying that because Martin has done this before.  Literally in The Ice Dragon and metaphorically in Windhaven (one of the parts is literally called "One-Wing").  As mentioned above, Martin recycles motifs, and reading his short stories, you see similar paradigms as the ones in Song;: hive-minded, mind controlling entities, civilizations existing after some great cataclysm, portents from the sky that are actual spaceships/aliens, humans usurping the land from the original inhabitants, etc. (okay…this is not to beat a dead horse, but all of these things are also paradigms in FFVII.in some way.  The civilization after a cataclysm fits if you look at all of the games as on one timeline and remember what happened in FFVI.  That's all I'm going to say about this for now, since the plans to write those essays are still go).  This is my only original prediction for Song's seventh season (omg…).  All the other ones I prescribe to were created by righteous others.
---
Samples Read This Week: 5