<–The State of the Writer: 9/24/17          The State of the Writer: 10/8/17–>
A weekly post updated every Sunday discussing my current writing projects and where I stand with them.  This will include (but not be limited to) any and all work(s) in progress (WIPs) be they creative writing, essays/analyses, and reviews.  Additionally, this post will showcase what writing projects I've completed in the past week as a sort of weekly roundup, as I've seen other cooler bloggers do.
---
Finished This Week: 1
Project: Locke & Key, Vol 1: Welcome to Lovecraft
Author: Joe Hill
Illustrator: Gabriel Rodriguez
Date Posted: September 30, 2017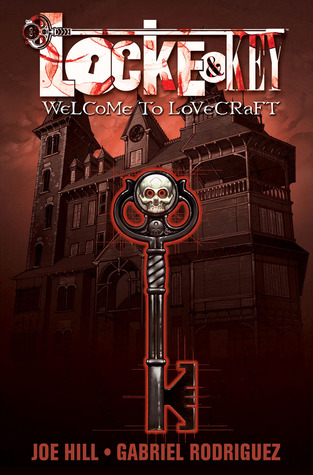 An easy review for an awesome graphic novel, and from what I'm hearing the later ones only get better.  I already have the second volume on my to-buy list.  I better bump it up!
---
Project: Story
Title: The Broken Rose
Genre: Paranormal Romance
Type: Fanfiction (FFVII) Novel
Current Word Count: 260,270
Prior Word Count: 260,329
Word Difference: -59
Status: Revising
Progress: Chapter 2
The most pressing question of the moment is what the hell pictures am I going to use for updates during my revision?  I don't want to repeat old ones, and I sure am hell am not going to go through much effort to find new ones for chapters I've already posted about, so there might be some weird stuff *shrug*