<–The State of the Reader: 10/10/18          The State of the Reader: 12/5/18–>
A weekly post updated every other Wednesday detailing my current reading projects and what new titles I've added to my to-read list.  Title links go to Goodreads, and if you have an account there feel free to friend me!  I'd love to see what you're reading and/or planning to read.
---
Books Purchased: 3
---
Books Finished: 4
Title: The Gentleman's Guide to Vice and Virtue
Series Title: Montague Siblings
Author: Mackenzi Lee
Date Added: August 18, 2018
Date Started: September 24, 2018
Date Finished: October 16, 2018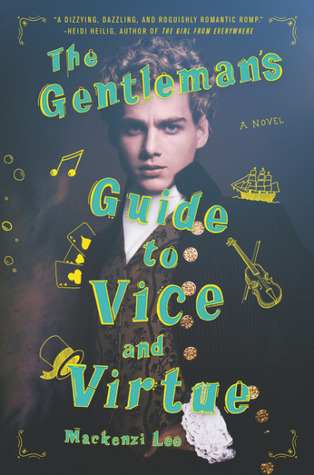 Media: eBook/Kindle
This book was not remotely what I expected, and that's a wonderful thing.  It was spectacular.  Even though it took place in the 1700's, there was nothing occurring that's not relevant today.  Racism, sexism, homophobia, ablelism, etc. were perfectly represented along with how people can have both privilege and oppression as well as the intersection of it to navigate, as is the case with Percy as the half-black son of an English gentleman and a woman from Barbados.  While he has wealth and the privileges that go along with that, he has more than one obstacle to navigate.  Monty showcases how you can completely not understand someone's point of view if you insist on only viewing it through your own lens, and it was often Felicity who completely got where Percy was coming from even as she herself had some seriously problematic views about homosexuality.  None of the characters were perfect and that's exactly what made them so.