<–The State of the Reader: 9/21/16          The State of the Reader: 10/5/16–>
A weekly post updated every Wednesday detailing my current reading projects and where I am with them in addition to what new titles I've added to my to-read list.  Title links go to Goodreads to make it easier for interested parties to add any books that might strike their fancy.  I attempt to use the covers for the edition I'm reading, and I'll mention if this is not the case.  If you have a Goodreads account feel free to friend me!  I'd love to see what you're reading and/or planning to read.
---
Books Finished This Week: 1

Title: Miss Peregrine's Home for Peculiar Children
Series Title: Miss Peregrine's Peculiar Children
Author: Ransom Riggs
Date Added: May 11, 2016
Date Started: August 24, 2016
Date Finished: September 25, 2016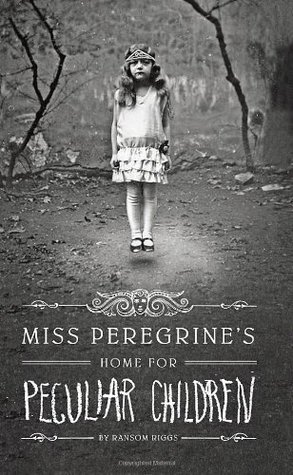 I highly enjoyed this book, intend to read the next one in the series (which I talk about below), and just posted my review for it here.
---
Books Currently Reading: 3

Title: The Mabinogion Tetralogy
Author: Evangeline Walton
Date Added: August 24, 2014
Date Started: July 31, 2016
Medium: Paperback
Progress: 17%
Ugh there was pretty serious animal abuse displayed in the chapter I'm on with gruesome details.  I'm not a horse person, but I'm adamantly against animal abuse of any form, and I do think they're beautiful creatures.  I hope the perpetrator receives a righteous comeuppance.
Title: The World of Ice and Fire: The Untold History of Westeros and the Game of Thrones
Author: George R R Martin
Date Added: January 7, 2015
Date Started: February 8, 2015
I'm chugging through this book one (large) page at a time.  I'm currently about to read about the Stormlands, which is where Robert Baratheon's ancestors hail from: the Storm King and his court.  I'm impressed by how much like a history this collection is, but you still have to read between the lines, because only one side tends to write the history books, and when that one side is anti-magic, you have to be even more wary.
Title: Khalarea the Fallen
Series Title: Tales of Yagath
Author: Claus Augustus Corbett
Date Added: April 3, 2016
Date Started: September 19, 2016
Okay we need to talk about this book.  We need to talk about this book.  I emailed my friend who runs The Ink Garden about it, because my VII Sense went through the freaking roof.  It was so high it could've fallen to earth like a meteor *hides from the bad pun…and the meteor*  I'll cease being ridiculous and explain.
The first thing I noticed was a character with glowing blue/green eyes, and they appear to be of a special breed.  Okay…that's pretty common in fantasy/sci-fi.  Not a huge similarity.  I should also probably explain a little bit about the story itself.  It's is a bit of a meta story.  Astir, a wandering bard, was sent to find out about the legend of Khalarea the Fallen.  She finally finds some information and is relating it to Lokart (the individual with the glowing eyes).  He and Astir talk about "destroying spirits consciousness in such a manner they can't put themselves together again," but it's "impossible to destroy consciousness" as "it would simply rearrange itself" unless you break it down to separate parts and trap them away from each other.  Um…okay again.  Now I'm definitely thinking about VII's reunion, but the next page made me put down my phone and walk away.  I'll just quote verbatim.
"…it describes Khalarea as a human who tried to surpass what the authors call the one true god and went mad."
"When a spirit – or a person, for that matter – is too far consumed by pain, fear, anger, or emotions of this sort, they lose touch with themselves.  They literally go mad, which then them into a process of self-corruption, usually ending only when that spirit is destroyed beyond recognition and only its essence remains.  With people, that might be physical death, or sometimes it takes more than death to cure it."
Um…so Khalarea is similar to an all too familiar and talked about favorite fallen angel, and my suspicions that the author may have borrowed from this paradigm deepened when his Goodread's profile stated he is an "avid consumer of fantasy media – books, games, tv series, movies… – and long-time RPG player, he has now decided to take it to the next level and start sharing the stories of Yagath, a world that was originally idealized for his RPG adventures."
This actually makes me very happy, because it means I'm not the only one that takes inspiration from video games/RPGs, though I obviously knew that.  Stranger Things heavily uses D&D…not to mention aspects from a potential government cover up on human experimentation.
---
Fanfictions Finished: 0

In Progress Fanfictions Read: 0

Fanfictions Currently Reading: 0

Fanfictions Added to TBR List: 0

Last week I'd added a few fanfictions to my TBR list; however, they were either not my style/ship or didn't hold my attention so I'm back down to none.
---
Books Added to Goodreads To Read List This Week: 4

Title: Hollow City
Series Title: Miss Peregrine's Peculiar Children
Author: Ransom Riggs
Date Added: September 25, 2016
I added this book on the very day I finished the first.  I want to know what happens next so I may be picking it up from the bookstore this week.
Title: Locke and Key: Welcome to Lovecraft
Series Title: Locke and Key
Author: Joe Hill
Artist: Gabriel Rodriguez
Date Added: September 28, 2016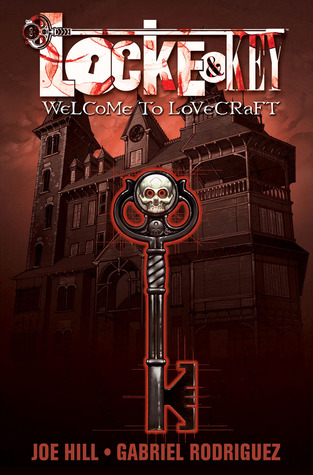 I only have a few comics on my TBR list and probably less to my credit as read.  My husband bought me a My Little Pony comic two and a years ago for my birthday, and I've yet to crack it open.  I will…I just haven't yet.  Maybe I should put it on my TBR list…
Anyway, freaking Cupcakes and Machetes posted about this and the comic below, and I'm a sucker for Lovecraft (even though I've only read In the Mountains of Madness and even though he's a HUGE racist), so I couldn't resist.  The book is about a New England mansion with fantastic doors of transformation.  It sounds suitably spooky for the Halloween season aka best time of the year.
Title: Saga, Volume I
Series Title: Saga Collected Editions
Author: Brian K. Vaughan
Artist: Fiona Staples
Date Added: September 28, 2016
This one got me because it's a wedding of sci-fi to fantasy, which is the genre of my favorite story FFVII.  I had no idea I'd love the fusion of them as much as I do; therefore, when I find any other narrative that claims to do so, it immediately draws my interest.
Two soldiers on the opposite ends of a never ending galactic war fall in love, and from the cover, it looks like they do indeed have a child.  There also seems to be some cross species and other diversity delved into, so I'm willing to give this a chance.
Title: The Rescuers
Series Title: The Rescuers
Author: Margery Sharp
Date Added: September 28, 2016
I had a feeling the Disney movie was based on a book (most Disney movies are based on something else), especially since I've read others of the same ilk such as Bambi and The Fox and the Hound (FYI neither of these books is nearly as cuddly as the Disney movies.  Be warned).
This Rescuers seems to have a different plot from either of the films.  The mice do perform rescue bids, but its for human prisoners in their cells and not endangered children.  Maybe Disney didn't want their cuddly critters aiding and abetting criminals.
---
Books Added to Goodreads To Reread List This Week: 1

Title: Bambi
Series Title: Bambi
Author: Felix Salten
Date Added: September 28, 2016
Yep, talking about it above made me add it to my To-Reread list.  I didn't even have it on my Read list, because I'd forgotten to do so.  I loved this book, liking it better than the movie, which I don't abhor, but I'm much more into the true origin of things, and I prefer darker stories.  While the Disney film does capture some aspects of that, it's nowhere near as vicious, and I'm saying that about a kids movie where the main character's mother is shot.
The film does boast an amazing musical piece in "Looking for Romance (I Bring You a Song)."
There's something mystical and haunting about this melody, a timelessness that transcends the ages and certainly the bonds of children's animation, but it's not remotely vulgar.
---
Books Purchased This Week: 0
---
I need to pick another general fiction/fantasy to read since I finished Miss Peregrine this week, but I'm not quite sure what the next book will be.  I'm reliant on my own bookshelf this week, since I have plenty of physical volumes to choose from.  I'll have something by next week to speak of never fear!
What are you currently reading and/or what's on your radar to read next?  What would you recommend based on my current and recently added?  As always I look forward to your comments and suggestions!
<–The State of the Reader: 9/21/16          The State of the Reader: 10/5/16–>
Save
Save
Save
Save
Save