Spoilers for Game of Thrones Season up to Season 6 Episode 9 below.
---
Content Warning: Very brief mention of rape.
I have purposely avoided any prediction videos since last Sunday's amazing episode.
It was by far the best episode of the season.
And is a possible contender for the best penultimate episode of all time.
This season saw a grand take back for many of the primary female characters, and by the old gods and the new it was both necessary and satisfying.  It is also exhilarating to note that I did not count a single, solitary rape in the entirety of season either. While I do feel that the story has gone downhill quite a bit, that is one aspect I do not believe is the cause of the decline.
This post is meant to (briefly…gods I hope) go through finale predictions.  As always, I will give credit where its due and where I can find it.  I believe these things will happen in the season ender, but I can not claim to have come up with them myself.  Where I can recall, I will provide links to the source.  So without further ado…
The Mad Queen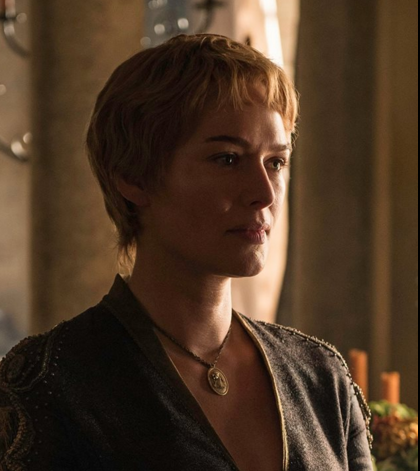 There is quite an abundance of textual hints that Cersei Lannister may truly be Aerys, the Mad King's daughter, instead of being the child of the late Lord Tywin Lannister.  There are many, many theorists who believe this could be true, so I can't just credit one.  You can search the interwebs to yield quite a few results on forums and YouTube, so I'll leave you to that work if you so wish.
I can give credit for the prediction that Cersei will burn down King's Landing in either desperation to avoid punishment for her crimes, rage at her dispossession, disrespect, and need to endure the judgment of "those beneath her," or a combination of all and others.  Charlie in Westeros discusses it in nearly all of his videos concerning Season 6 so I can't pinpoint just one.  I'm certain it's brought up in his latest endeavor, but I haven't watched that (or any other) video yet so as not to taint my mind with what's not already in it.  Whether Cersei will burn the city because Tommen is killed or kill him in the process of avoiding judgment, I can't say, but that may spark the fulfillment of the valonqar prophecy with the "little brother" being Jaime who strangles her to death upon his return.